Multimedia Video Production (Paid Search):
Our client, Infinite Wings Media wanted to consider new alternatives to acquiring more customers outside of networking and other outbound marketing & sales efforts.  The founder approached our firm about digital marketing methods that could be cost effective and effective as a proper marketing channel.  The client wanted to run a promotion for 1 week in order to test this marketing distribution channel.
After consulting with our client, we created, implemented, and optimized a paid search campaign that targeted consumers and businesses interested in video production and multimedia work.  After one week of running the campaign and a $350 investment spread over one week, our client achieved approximately 19 clicks per day, 11 phone calls, a total of 5 new clients, and a total of $5,000 in revenues.
Moving Company (Paid Search):
A confidential client was interested in learning more about our paid search advertising services given they never invested in paid search.  The company is based out of New Jersey and conducted a majority of its marketing through networking, real estate agents, standard moving websites, and Craigslist.  We sat down to determine the firm's average customer value and standard customer targets.  Based on this information along with previous metrics, we were able to create a paid search campaign.
This paid search campaign comprised of over 6,000 keywords that were directly targeted and centered on what buyers of moving services were searching for.  Over the course of 2 days and an investment of $135, Que Commerce directed 43 searchers, 6 phone calls, and 2 new clients to the client's website.  Based on the client's average customer value $400, the client earned $800 from a $135 investment, an 83 % profit margin.
Local Bankruptcy Attorney (SEO):
After meeting with our client who has been performing Paid Search for the past 2 years, the firm decided to explore other customer acquisition strategies that were sustainable and targeted.  After consulting with the New York bankruptcy lawyer and understanding the firm's average customer value for specific sectors of clients, we devised a strategy to targeted keywords that were healthy in search volume and directly targeted to their business.
Search Engine Optimization is a process that takes time, effective research, and a steady link "earning" and content strategy.  In 3 months time, we achieved 3 relatively competitive keywords on the first page of Google with two of those keywords in the number 1 position.  We continue to maintain the client's campaign and grow their brand in the organic listings of Google, Yahoo, and Bing.
Atl Management, LLC (Paid Search):
Atl Management is a local property management firm in Atlanta, GA.  The company manages apartments and homes for investors in the Atlanta region.  While revenues have been steady, economies of scale have been declining and the way for the firm to increase that is by marketing and acquiring more customers.  Atl Management was concerned about paid search, so Que Commerce recommended conducting a test campaign.
Our firm created a search campaign and spent $140 on the test campaign.  Over the course of 2 days, we attracted 61 leads, 5 phone calls, and 1 customer form requesting services.  With a average customer value of $1,000, we achieved over an 85% profit margin during the test campaign.  The owner indicated to us "we never knew we could make this type of an investment in marketing and achieve the results we did. "  This advertising campaign did not include website optimization and redesign.
You can follow us on Twitter at http://twitter.com/que_commerce.
B2B Software Company (SEO):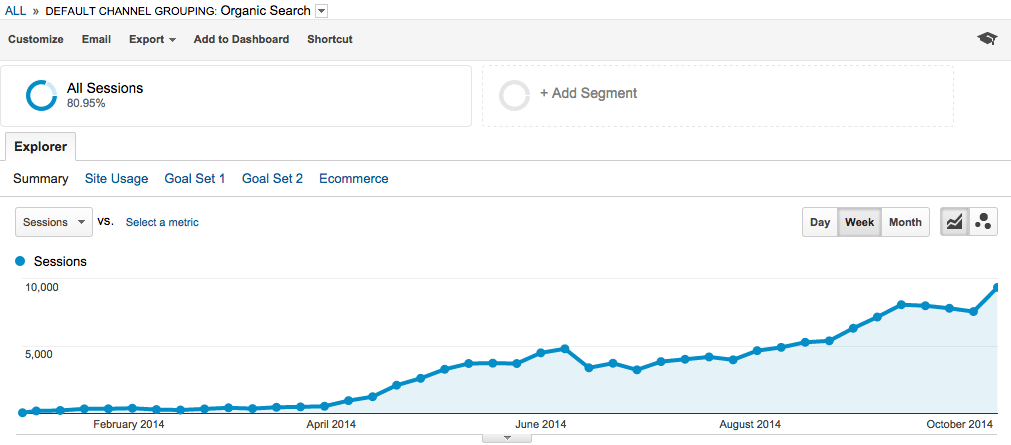 Animation Production Studio (SEO):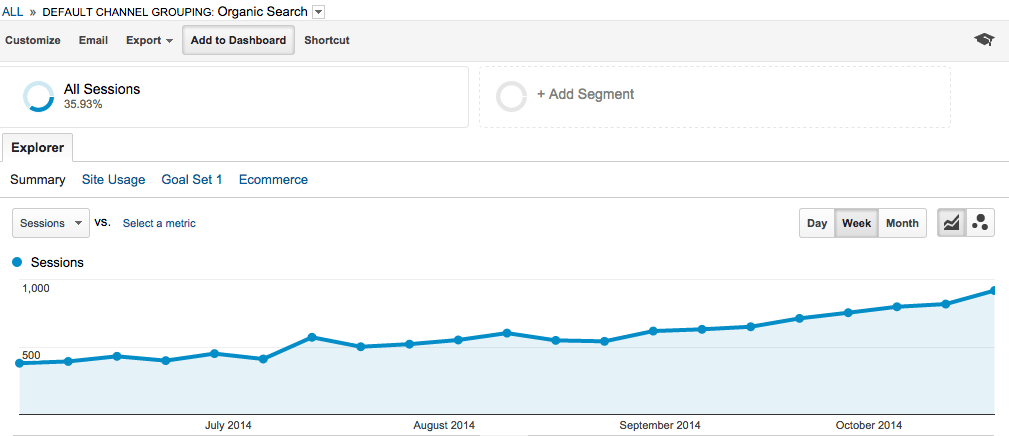 Health & Wellness Publication (SEO):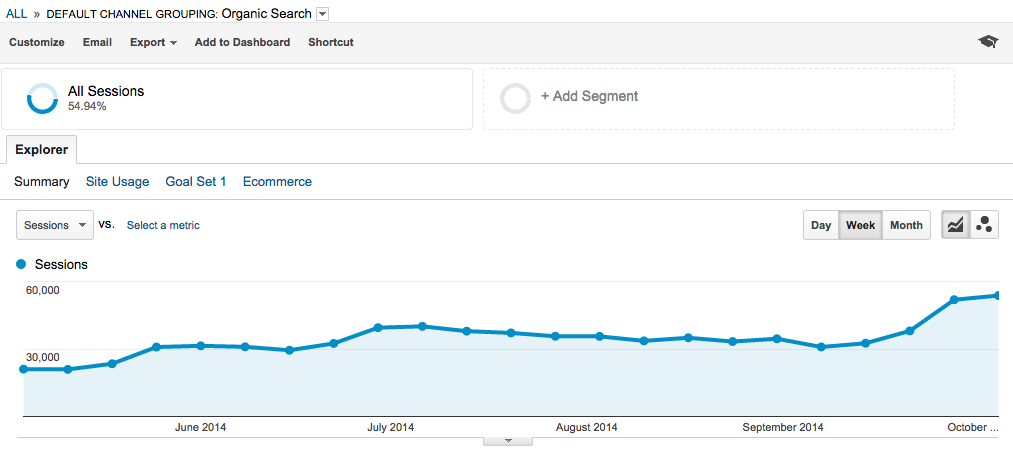 Request 30 Minute Consultation
Case Studies
October 7, 2012