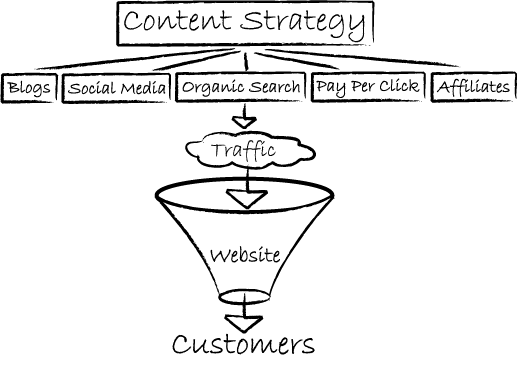 It's straightforward.  We get customers for you and your enterprise.  Period.  At Que Commerce, we obsess over each stage of the digital marketing funnel.  This is how we acquire new customers for you.  We follow an innovative yet strategic process that accomplishes our main objective for our clients: get more customers at a lower cost to you and your firm:
Research, Discovery, And Consultation
Innovation & Content Creation
Implement & Optimize Inbound Infrastructures (Website, Inbound Calls)
Launch Digital Marketing Channels
Measure, Track, And Analyze Digital Marketing Campaigns
Report And Consult With Client
We don't simply ask you questions pertaining to "what keywords do you want to rank for" or "who are your top three competitors in Google."  Our initial conversation is centered on the vision of the company, the clients you service, how you traditional earn client business, the competitive advantages of your business, and the revenue goals you wish to achieve.  It's that initial
discovery and consultation
that creates the appropriate digital marketing strategy.
As a result of following this process, we enable our clients to open up a new world of customer acquisition strategies.  As traditional marketing outlets become expensive, digital marketing remains affordable and sustainable for marketing budgets in 100's of industry sectors including professional services, hospitality, leisure & recreation, real estate, retail, e-commerce, technology, legal, and other industry sectors.  The list goes on and we are ready to partner with you to uncover those opportunities for your organization.  Whether you need insights for SEO, a consultation on website analytics , or even a paid search campaign launched created to test this marketing channel, Que Commerce is ready to partner with you.
Request 30 Minute Consultation
Customer Acquisition
October 18, 2012